Maybe you are wondering why in the hell I am dress all black in the middle of summer? What happen to the bright colors, pastels or even an all white look? There is a method to my madness ! Yes it is all black but I am wearing something that is breathable courtesy of my crochet top, no sleeves via this vest and a shorts. So even it is black, i still feel cooler and comfortable.
Everything is lightweight and such an easy wear.
Some kind of trick that I have been tried and works for me.
The vest pull the whole look together. It's like showing some and hide some type of thing :)
I hope you have a wonderful weekend.
I am getting packed for our short trip to Florida.
We are attending the funeral and pay last respect to my husband's cousin the last time.
Thank you so much for all the sweetest thoughts, virtual hugs and condolences.
I truly, truly appreciates it all.
Thank you from the heart.
xoxo
Sam
-Outfit-
{Vest: Narciso Rodriguez for Kohls Designation, Top: Olsenboye@JCPenneys
Shorts: H&M, Shoes: 9West, Bag/Rings: F21/Asos, Necklace: TJMaxx, Cuff: Hermes}
Follow my blog with Bloglovin
I am also participating with these lovely ladies :
Mamanista Fridays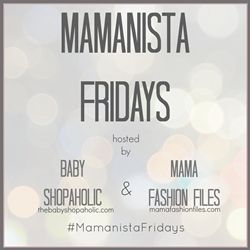 and