We just got back from our mini vacay. We hit the beach before my son goes back to school. There's lots of boogie boarding and thankful that the waves are awesome the day we are at the beach. I will try to post some pictures sometime next week. We had a great time with great food.
I truly love these times that my son is little and we are young.
In the meantime let us talk about today's outfit pairings right now. There is always a first time. I mean the pairing of red & blue with neon. I am a bit hesitant with color pairings at first when I am playing it on my mind but when I try them all on, I told myself that there is no turning back. Push my comfort zone a tad notch and add some neon ! And since the colors are vibrant enough, my option for the top and the bottom in terms of style and silhouette is nothing but simple, a button down top and a slightly flared skirt. Well with the exception of some shoulder details of course.
I hope you like it and let me know what yah think.
I wish you a great weekend !
Thank you from the heart.
xoxo
Sam
-Outfit-
{Top: Mango, Skirt: Altered from a dress, Shoes: 9West(Sally), Bag: Target,
Sunnies: Random boutique, Necklace: F21(oldie), Earrings: Nordstrom Racks}
Follow my blog with Bloglovin
Linking up with these lovely ladies too :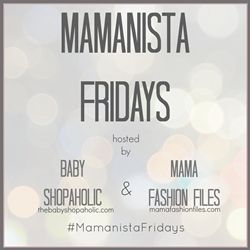 and