With Fall just lurking around, I am starting to incorporate them again slowly as the weather starts to get cooler. This knit sweater and some leopard booties are my bets at this point. Both are essential and stand by pieces in my wardrobe as our weather slowly transition to Fall. The animal print has become a classic print in any season as it has proven it's versatility. So when the temp starts to drop these booties will keep my footsies warm and this knit top will make layering as easy and less bulky. Pairing red bag + leopard is a no brainer. It always compliments each other in my book and while I leave the rest of my outfit as neutral. As it happens to me most of the times and I am sure to some of you as well, I put together this whole ensemble starting with my shoes and everything seems to just work together.
As as y'all might have noticed, I been wearing this aviators like it is the only sunnies I owned, lol..
Wishing everyone a wonderful weekend filled with love and laughter !
Thank you from the heart.
xoxo
Sam
-Outfit-
{Knit top: F21(oldie), Jeans: Levi's, Booties: 9West, Aviators: Tybee Island boutique, Necklace/Leather Cuff: TJMaxx, Bag: Shoplately c/o}
Follow my blog with Bloglovin
Linking up with these lovely ladies too :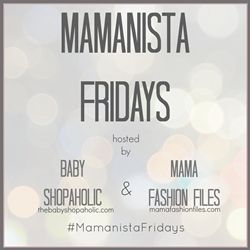 and